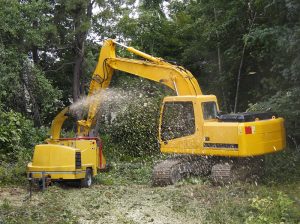 Why King Kong Tools
King Kong is a world leader in the manufacturing of industrial tools. The company has continued to dominate the market due to the many benefits that users get from their wear parts. In fact, if you are considering making wear parts replacement, this one of the few brands that are highly recommended. But why King Kong tools? Well, the manufacturer offers numerous benefits to the users through their products. Here some of the reasons why King Kong tools are highly recommended in the market.
Superb Quality
The quality of the King Kong wear parts is among the best you can find in the market can offer. The company has invested heavily in both technology and material thus making possible to release some of the best quality industrial tools to the market. The company uses some of the highest grade material in the industry. The cutter teeth body is constructed from premium steel alloy while the shank is made from tungsten carbide. These are two materials are wear and abrasion resistant, properties that give King Kong wear parts edge in the market.
High Productivity
With King Kong tools, the productivity of your machine will never be the same. You will be impressed by how much your equipment will improve in performance and the overall output by installing King Kong wear parts. Their cutter teeth are the most impressive in applications. The use of the high-quality carbide material for the tip is the main reason why their tools record high productivity. A good example is the King Kong forestry tools such as mulcher teeth and grinder teeth.
Versatility
Versatility is one of the key features that most operators look for in industrial tools. And that is exactly what King Kong is offering to the market. Most of their tools such the teeth can be used for all popular applications. For instance, their mulcher teeth can be used for a range of applications including brush clearing, forestry mulching and rock mulching and more. The same case goes to the grinder teeth and other wear parts.
Compatibility
King Kong tools(click here to know more about it) are highly compatible with most of the popular brands on the market. Whether you have a Fecon, FAE or Bradco machine amongst others, King Kong has tools compatible to them. That means users can use same teeth on different brands. That is the reason why contractors working with a range of brands opt for King Kong tools. You can easily switch parts to fix other maximum.
Other benefits that users enjoy from King Kong tools include reduced operation cost, longevity and reduced maintenance amongst others.