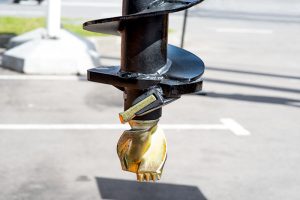 Investing in quality Bobcat auger teeth and other wear parts can be an expensive affair. From buying the cutter bit to the maintenance of the same, you will need to put in a lot of money for you to get the best performance from your drilling machine. However, if you want to enjoy you Bobcat auger teeth for long, you need to more. However, there are numerous ways that you can employ to enhance your bits' longevity.  In this article, we are going to look at some of the easiest ways that longer bit lifespan can be achieved without putting too much effort. Check out these tips:
Good Teeth Quality
One of the most important things that you must keep in mind is the quality of the Bobcat auger teeth. If you miss in the quality of the drilling bits, then everything else that you try to keep them for longer will just be wasted efforts. In that case, the quality of the teeth should be determined by the kind of material that has been used in their manufacturing. Therefore, you will need to have the teeth made from the best quality material to have them last longer.
The shank and the body are the most critical parts auger teeth. The tip should be made from the highest grade of carbide material. The body should make from the highest grade of steel alloys or cast steel for those matters. That will ensure that you have gotten the best quality teeth that can withstand tough and abrasive condition for longer.
Proper Use
While drilling, the most important thing that you must always have in mind is how the teeth are used. You need to ensure that kind of bits that you have on you Bobcat auger attachment is suited for the drilling. The most important things that you must get right is the kind of teeth that you have and the kind of drilling that they can be used on. That way, you will be able to make the right choice when it comes to the selection of the surface. Note that exposing your auger teeth to extreme conditions can significantly accelerate the rate of wear down.
These are vital things that can help you extend the lifespan of your Bobcat auger teeth without much effort. However, you must also consider other factors such as the power source and the quality of the operator.