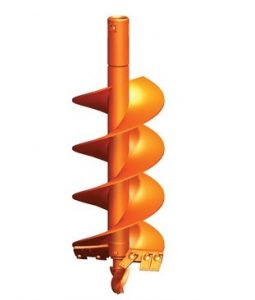 Pengo is without doubt a market leader in the construction of drilling machine tools. The company is best known for producing some of the best quality auger drilling wear parts. Among the auger tools that the company is for producing are the auger attachments. Augers are the most tool in the drilling sector. Pengo Augers are among the most recommended in the industry due to the numerous benefits they compared to most of the available options in the market.
Pengo augers come with incredible features that make them stand out from most of the available alternatives in the market. Here are main features that operators enjoy from Pengo augers:
Top Quality
As a reputable manufacturer and supplier of augers, Pengo has invested heavily in the quality of their products. Their auger attachments are designed from the highest grade materials in the market. The company used forges steel and carbon alloy steel which some of the hardest that can deliver incredible results even in most demanding condition. Steel is also not easy to deformation, and thus it can withstand tough conditions. That is the reason why Pengo augers are widely for the foundation drilling amongst other demanding conditions.
High Strength
When it comes to auger strength and ability to deliver in the most demanding conditions, Pengo augers are the best. These augers are heat treated, which is one of the best technique for acquiring the highest strength in metals. With most of the Pengo auger body made from steel, the strength is incredible. That is one of the reasons why they can deliver in tough conditions such as foundation drilling.
Quality Cutter Tools
Apart from producing augers, Pengo also manufactures wear parts for their machines. The company has built an impeccable reputation for the quality of auger wear parts that they provide to the market. Pengo auger teeth are some of the recommended teeth for various benefits such as high strength and compatibility. Their auger teeth are carbide tipped and made from highest grade of steel. Therefore, you will not have a problem with wear and abrasion since they are resistant to both. Therefore, you will have a consistent performance and productivity from your Pengo auger for long.
Extended Lifespan
Pengo augers offer a longer lifespan compared to most of the available options in the market. These are the kind of augers that will serve you for an extended period. This feature is mainly achieved because of other attributes of these augers such as high strength and quality wear parts.