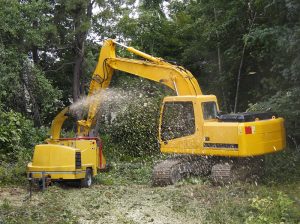 4 Things You Need Check In FAE Forestry Mulcher
FAE forestry mulchers are some of the powerful land clearing machines in the industry today. There are designed to offer incredibly high performance even in the most demanding conditions. Today, buyers have the option of buying new or refurbished FAE forestry mulchers. However, the requirements for a good mulcher from this brand is the same. If you are new in the industry, what should you look for in a good FAE forestry mulcher? In this piece, I'm providing you with 4 key things that you should look for in these machines.
Check the Capacity
One of the key thing that you need to check in FAE forestry mulcher is the capacity of the machine. Mulchers comes in various capacity depending on what you want to accomplish. Therefore, it is important to check the horsepower that the machine comes with. Start with the kind of job that you are planning to do. With that, you will be able to tell the capacity of the machine that you need. If you fail to do that, you might end you buying the wrong machine. If you are to clear brushes, you will need a smaller horsepower compared to one clearing bushes and thick forests.
Quality of Wear Parts
Quality of wear parts is another key thing that you need to consider. Various quality options are depending on what the machine is expected to be used on. But it is important to note that the variation exists because of the material used for their construction. Therefore, it is essential to check the quality of tools in the FAE forestry mulcher. For FAE forestry mulcher teeth or cutter tools, tungsten carbide teeth and steel for the body are the best materials. However, the grade will also vary depending nature the task you want to accomplish.
Date of Manufacture
It is crucial to check the date of manufacture for a number of reason. First, you will know if you are buying the latest model or not. There numerous benefits that come with buying the latest FAE forestry mulcher model such as improved tech advancement. They are also easy to operate compared to the old one. Therefore, make sure that you have checked the latest.
Ease of Use
What is the extension to which technology has been used in the machine? This is an important feature that you need to look for in FAE forestry mulcher since it will determine its ease of use. The more the automated functions, the better.